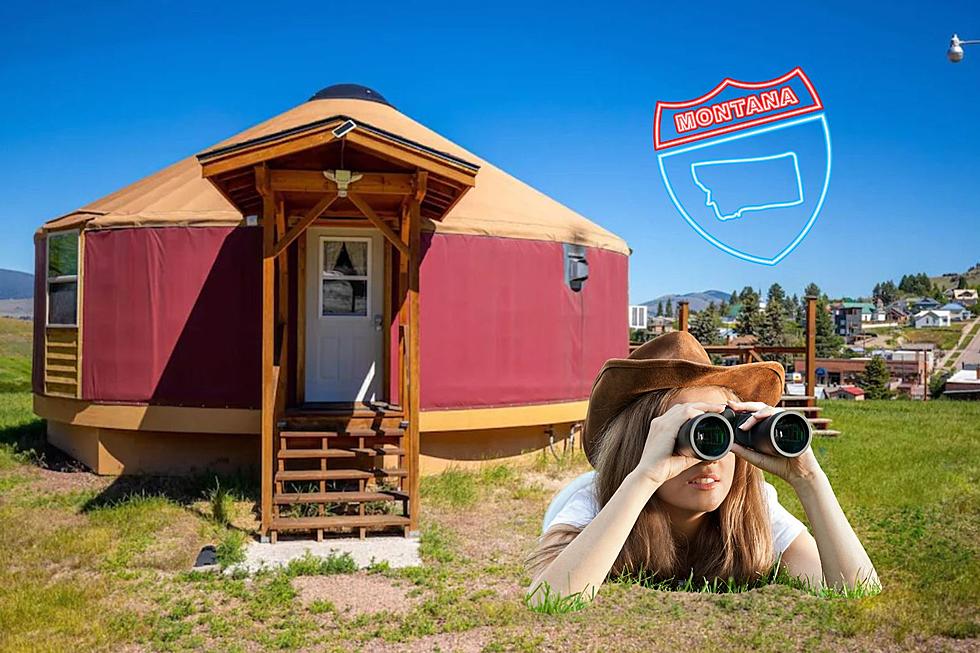 Are You Yerning For a Yurt This Summer In Montana?
Vrbo/Canva
You're planning a vacation right now just before all kids are out of school and this year you want to maybe have a staycation in town or a vacation inside the state. Whatever it may be, it has to be fun for everyone while at the same time be very relaxing for you when you want some quiet time.
Imagine a nice rental with 360 degree views of the mountains with a nice deck in something you may have not experienced before.
In Phillipsburg, Montana you will find The Burg Yurt.
If you are unfamiliar with a Yurt, Wikipedia defines it as is a portable, round tent covered and insulated with skins or felt and traditionally used as a dwelling by several distinct nomadic groups in the steppes and mountains of Inner Asia.
Resembling a Yurt, The Burg Yurt is a bit more permanent in place above Phillipsburg, MT with a wraparound deck and amazing views as well as being just a short walk from fun stuff like gem mining and shopping.
The inside gets even better.
A wood stove for cozy warmth, gas stove for cooking, wifi, and plenty of room for activities for kids and parents alike.
Up in the loft are 4 beds for the kids with TV to hook up a media center for those evenings before bed.
The master bedroom is just off the loft with a view outside showing the wonderful Montana scenery.
With multiple showers and lots of space to stretch out and relax, The Burg Yurt is a perfect vacation destination as a home base for the adjacent towns you might want to visit, or a place to get some peace and quiet.
You can look at booking options on the Vrbo website for The Burg Yurt HERE.
Five Montana Lakes Worth the Drive
Need a place to cool off this summer? Here are five Montana lakes that are worth the drive.
Montana Cabins
12 stunning Montana properties that will make you love camping again