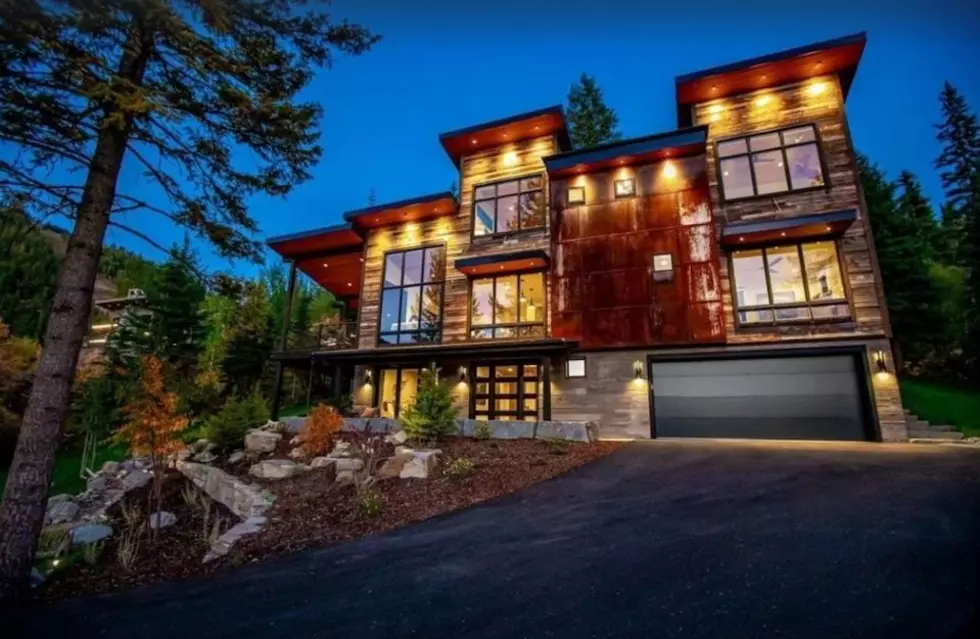 4 Montana Getaways That Will Make You Feel Like A Millionaire (photos)
Vrbo
I do a lot of vacation dreaming on the internet.  Today, I vacationed on Vrbo.  I wanted to see places way out of my price range, right here at home.  Thing is, these places are so big and roomy, you could invite a bunch of friends, or a family or two, split the price, and it wouldn't really be that out of line.  Don't get me wrong, they're expensive, but not so much if there's a group.
In the gallery that follows, these are the properties I chose.
The Missoula Look Out
This 5 bedroom 4 bath rental sleeps 12.  It's 5,000 square feet and pretty as a picture.  It features a sauna, game room, jetted tub and a breath-taking view of Missoula.  This property averages about $552 a night
Big Sky Ski-in Ski-out
Featuring 5 bedrooms and 4 bathrooms, it's 3,550 square feet of dreamy.  It sleeps 11, has a hot tub and is right on the Rising Bull Access in Powder Ridge.  It's less than a mile from Mountain Village and 45 miles from West Yellowstone.  This property averages $695 a night.
Hamilton House
This 6,000 square foot beauty features 6 bedrooms and 5 bathrooms and sleeps up to 20 people.  It has 2 master bedrooms with private baths and 30 foot cathedral ceilings.
The Home Place on Whitefish Mountain
This is my favorite of all the properties.  This awe-inspiring house is 3,684 square feet of modern magnificence.  It features 5 bedrooms and 5 bathrooms on 3 floors.  It will sleep 12. It's just 10 minutes from Whitefish and 50 minutes from Glacier Park. This place runs a cool $1,380 a night.  But what a way to spend your money.
VRBO Luxury Montana
4 Montana Vacation Homes That Make You Feel Like A Millionaire