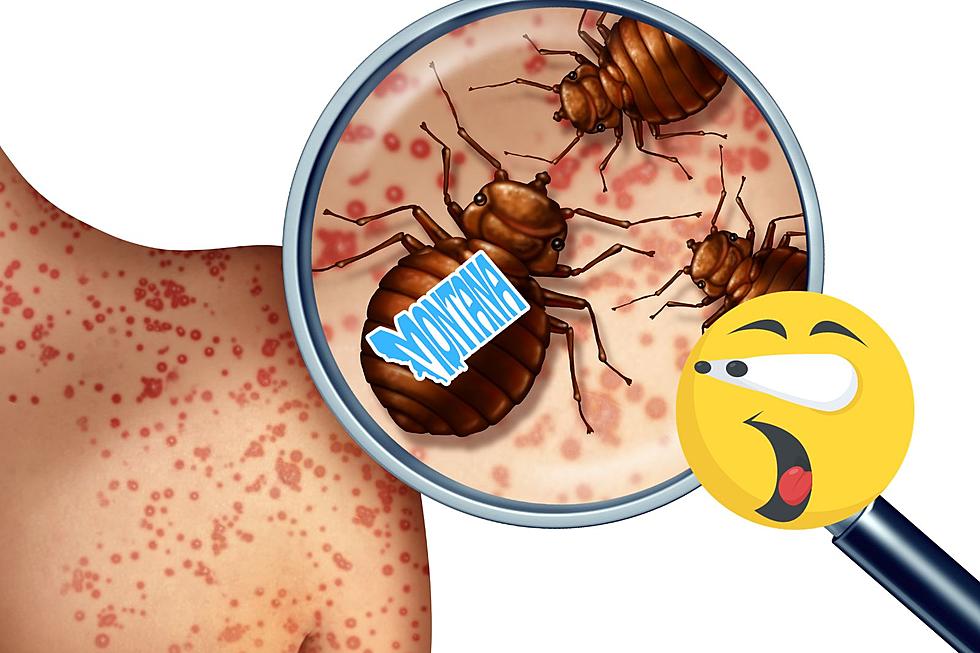 Bed Bug Troubles in Big Sky Country: What You Need To Know
Canva
Bed bugs. Since the pandemic of 2019, the instances of bed bugs across America and Montana is skyrocketing.
My mom lives in a very nice retirement community in Great Falls. A couple of times a year, someone that lives there gets bed bugs. Then, it's on in the building. It goes from apartment to apartment to apartment, a bit like a slow burning fire. So far, my mom hasn't had them, but really, isn't it just a matter of time?
If you were raised like I was, you were probably told that only dirty people and dirty places had bed bugs. I believed it, too. Until 2009.
My Bed Bug Story
In 2009, my daughter, her friend and I went to see my cousin Danny in Missoula. We were so excited to stay in a hotel that hadn't even been open for 2 months. Practically brand spanking new.
Fast forward to the second morning, and my daughter's friend had these marks on her legs and arms. I had never seen a bed bug bite before, so I thought she was allergic to something in the room. We ran to Kmart, I got some allergy meds for her and we headed back to Great Falls, none the wiser.
About a week or so later, those marks she had started showing up on me and my daughter. By the time I had it figured out, they were all over the house. Keep in mind this was 2009, it cost me $600 to have a guy come in and spray the entire house. Guess what? I still had to get rid of my living room furniture. Living room furniture that was right around 3 years old.
Bedbugs are Everywhere
It's not as bad in Montana as other places. Check out this link of bed bug reports in America
Check out this gallery of Bed Bug Facts from One Desk:
These 50 US Cities are Crawling with Bed Bugs
Every year the pest control gurus at Orkin put together a list of the Top 50 Bed Bug Destinations in the United States. Which areas do you travel to that you should take extra care to watch out for these blood-sucking insects? Let's countdown to the most bed-bug-riddled city in the United States.
10 Disgusting Bugs in Montana That You Need to Kill Immediately
Here's a look at 9 bugs in Montana that you should kill if you see them around your house or outside.