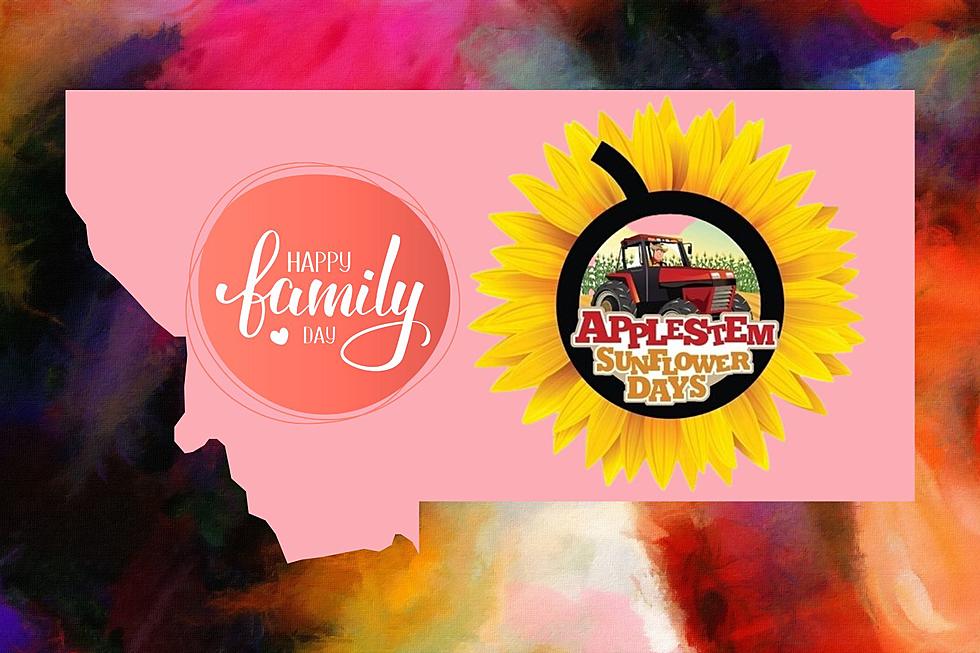 Ready For Fall Family Fun? It's Applestem Corn Maze Season
applestem corn maze facebook//Canva
Sunflower Days are on now at the Applestem Corn Maze and Pumpkin Patch near Craig, Montana.
What Is Sunflower Days?
Friday through Sunday in August, you can come stroll through four acres of fields, trails and walking paths filled with fifty different varieties of sunflowers.  It's a fun chance for some great pictures.  You can pay a little extra and take home a pot of your very own sunflowers, too. And is any trip complete without visiting the sheep, cows, ponies, horses, and goats.  They've been missing your smiling faces.
Dust off your hoodies and favorite fall leggings and bring the family out for good old fashioned fall fun from September 16 through October 29.
There's no fee to check out the pumpkin patch.  You can peruse until you find just the right pumpkin for your fall decorating and they all start at a dollar.  All of their pumpkins are grown at the Sage Creek and New Rockport Hutterite Colonies.  You'll find pumpkins that you can't get anywhere else.
The Corn Maze is open Friday through Sunday and admission is just $11 per person.  You can stroll through the ten acre corn maze, then take in some other fun activities.
Other activities include: duck races, a cow train, tube slide, hay maze, a corn tunnel and lots more great outdoor activities to take in while you visit.
Pumpkin Princess Weekend
The weekend of September 23rd and 24th, come to the Applestem Corn Maze and Pumpkin Patch dressed as your favorite fairytale character and get a dollar off admission.  You ca also get your picture taken with the Pumpkin Princess as a member of the Pumpkin Royal Court.
Check Out These Montana Corn Mazes
8 Fantastic & Fun End of Summer Activities To Enjoy in Montana
Want to enjoy the nice weather in Montana before winter arrives? Here are a few fun ideas!