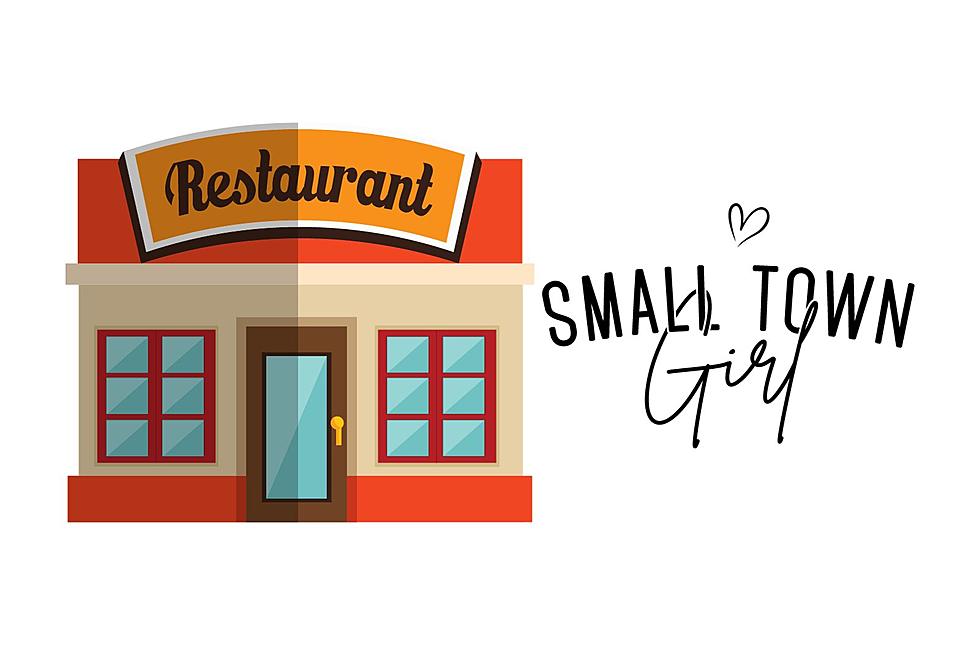 Take This Unique Small Town Montana Girl Restaurant Tour
Canva
I was born less than 60 miles from Great Falls in Choteau, Montana.  Growing up in Central Montana, I've come to love a few restaurants that are in the small towns surrounding Great Falls.  All of the restaurants I'm about to highlight are 90 miles or less from Great Falls.  Most you can get to in under an hour.
Small Town Girl Restaurant Tour
Choteau, Montana
The Log Cabin Restaurant
You just can't go wrong with the delicious down-home cooking at the Log Cabin.  It's on the end of Main street, near the courthouse.  I've been eating at this place my entire life.
John Henry's
John Henry's has great food and really great pizza.  When I lived in Conrad, sometimes I'd drive to Choteau just to get me some John Henry's Pizza.  You just can't go wrong here.
Bynum, Montana
JD's Wildlife Sanctuary
I've been going to JD's my whole life, too.  It's a great little stop to or from Bynum Reservoir.  I know, this place looks rough on the outside.  Step inside for some great bar food and ice cold beer with no no frills, but a lot of fun.
Valier, Montana
The Panther Café
This was a favorite of my dad when we'd go to Glacier.  We'd eat here or at Three Sisters, depending on Daddy's mood that day.  This is a great small town café in a great small Montana Town.  I especially liked their BLT.
Froggie's Bar and Grill
I went to Froggie's a lot for pool league.  They had really great food that was a couple notches up from standard bar fare.  The appetizers are just YUM.
Dutton, Montana
The Drive-In
I have great memories of stopping here with my parents when I was a kid, and lots of lunch dates with my dad as an adult.  It's a short drive for some great down-home cooking in a perfect small town.
Brady, Montana
Dusty's Bar
This was a regular stop for Thursday night pool league.  At that time, the appetizer game at Dusty's was top notch, now, it's elevated into steak nights, BBQ and a whole lot more.  They have really cool bartenders, too.
Conrad, Montana
By now, you've probably figured out how much I love Conrad.  Thing about Conrad is there are a good number of restaurants, but, on any given day, you're lucky to be able to have a choice of more than 2 or 3 that are open.  When you want to eat out in Conrad, the time of day and day of the week come into play heavily.
Home Café
Open most days, but only until about 2pm.  They have such good food here.  My favorite is the big salads, but people go on and on about Turkey day here, as well.  I've never had a disappointing meal at the Home Café.
Coaches Corner
You'll find this little gem in the alley behind the Moose.  It's usually only open after 4pm and not every day.  They have THE BEST pizza (It totally rivals Howard's, but that's a whole other article) and the rest of their food is really great.
The Keg
The Keg has amazing burgers and a great atmosphere.  In fact, most of their menu is top notch. Last time I checked, they were closed a couple days a week.
The Branding Iron
Of course, I'm biased, but the restaurant in the Branding Iron is outstanding.  It's open nearly every day, something that isn't the norm in Conrad.
Shelby, Montana
Wok-N-Roll
This was called Kowloon when I used to go there with my dad.  I'm not going to lie, it looks kind of shady and smells a bit odd, but the food is really good.  I'd often make a Shelby run just to get my dad supper from here.
Every Montana Restaurant That Has Been Featured on Food Network
It's always awesome to see something from your hometown or state on TV. When Food Network comes to town, Montanans are ready. These restaurants have been featured.
These 5 Montana Restaurants Featured On TV Have Sadly Closed
Several restaurants in Montana have been featured on TV in recent years. Unfortunately, a few of them have closed permanently.