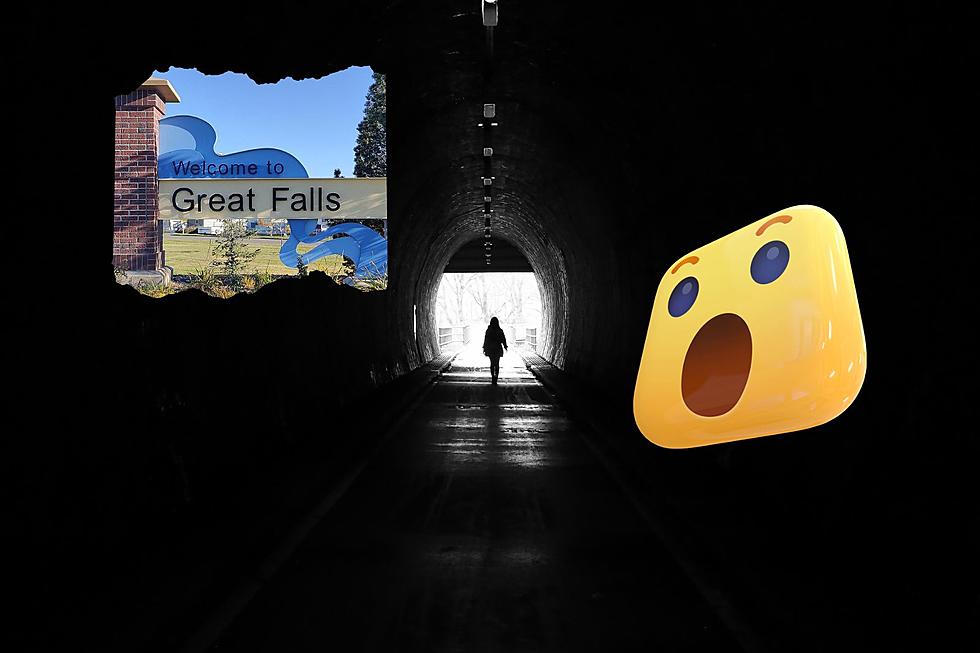 Have You Heard The Rumor Of Underground Tunnels In Great Falls?
Nick Northern//Canva
While you're walking around Great Falls, do you ever wonder about the tunnels?  I do.  So I thought I'd dig in to this age-old rumor of tunnels under the streets of Great Falls.
The best piece of information I found was a story from ABC Montana dating back to 2016.  I couldn't find any information newer than that.
The Rumor Of Tunnels Goes All The Way Back To Paris Gibson
Earlier this year, Nick Northern did an article about Paris Gibson and the rumors swirling around his wife's apparent suicide.
The gist of the legend is that Paris Gibson helped move his dead wife from his home to a motel through the tunnel systems in Great Falls.
There Are Known Tunnels At Great Falls High
According to Wikipedia:  Tunnels ran under the building and the T-wing.  They provided access to the electrical and steam heating system, and was designed to double as a nuclear fallout shelter.
As an alumni of Great Falls High, I have been told numerous times that the tunnels are still there and there is still access.  I have no personal experience to back this.
Where Are The Tunnels Located
From ABC Montana, underneath Central, there were tunnels that were used in the 40's and 50's for coal.  Residents have shared that there used to be clear squares in the sidewalk so that natural light would reach the tunnels.  In the early 90's, the tunnels were filled in due to water issues.
Where Have People Claimed They Found Tunnel Access
It's hard to nail down for sure, but it's been rumored that access has been found:
Murphy-Maclay Building
9th Street North and Central Avenue
Beckman Building
Great Falls High
Gibson mansion
old  Park Hotel
Where Can I Access The Tunnels In Great Falls?
As far as I know, the only place to access the tunnels in Great Falls is Great Falls High.
Let us know if you've ever seen the tunnels or been in the tunnels by emailing us here.
The Iconic Great Falls O'Haire Inn Then And Now
A look at how the O'Haire Inn is "retrovating" to bring back the iconic Mid Century Modern look from it's past.
Craft Cocktail Bars In Great Falls
Craft Cocktail bars in Great Falls, Montana