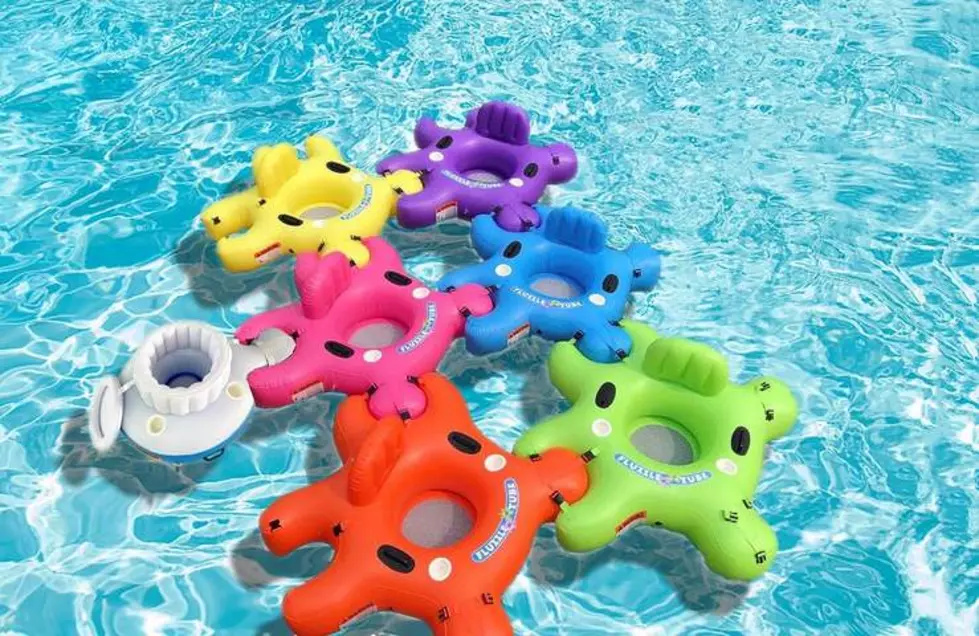 Floating the River This Summer With the 'Fluzzle Tube'
fluzzletube.com
It is coming soon. Summer is on it's way. And before you know it, lots of people will be looking to cool off in the water. One of the most popular ways to cool off, in much of the United States, is to bust out an inner tube and float. But, even though social distancing is important, floating with friends is more relaxing when you float together. In the many summers I have spent floating the water, I noticed it was easier to attach my tube to a friends tube. Preferably whoever was in charge of the cooler. I found that if you did not attach yourself to a cluster of tubes, you would spend most of your time paddling and trying to catch up with your crew. That is why I was happy to see a new innovation in floating technology. It is called a "Fluzzle Tube." And it is exactly what it sounds like. Tubes that can be customized and fit together like puzzle pieces.
According to the Fluzzle Tube website
Have you ever used ropes, straps or your extremities to try and connect with family and friends while floating? Fluzzle Tube's patented interlocking design solves this frustration by allowing you to stay connected safely (without getting tangled up) while floating on the water. The unique shape and vibrant colors will have you and your friends standing out among the rest this summer on your favorite body of water!
The Fluzzle Tubes have tons of accessories to be attached to your cluster of fun. Everything from inflatable coolers to basketball nets. Plus, FREE shipping on bundles.
35 Concerts We Can't Wait to See in Missoula This Summer
Here's a full rundown of all the major concerts Missoula is looking forward to seeing this summer.
WOW! Photos from the Newly Opened Missoula Airport
The wait is over and the new terminal at the Missoula Montana Airport opened June 8, 2022. Get a peek inside from the perspective of a passenger.