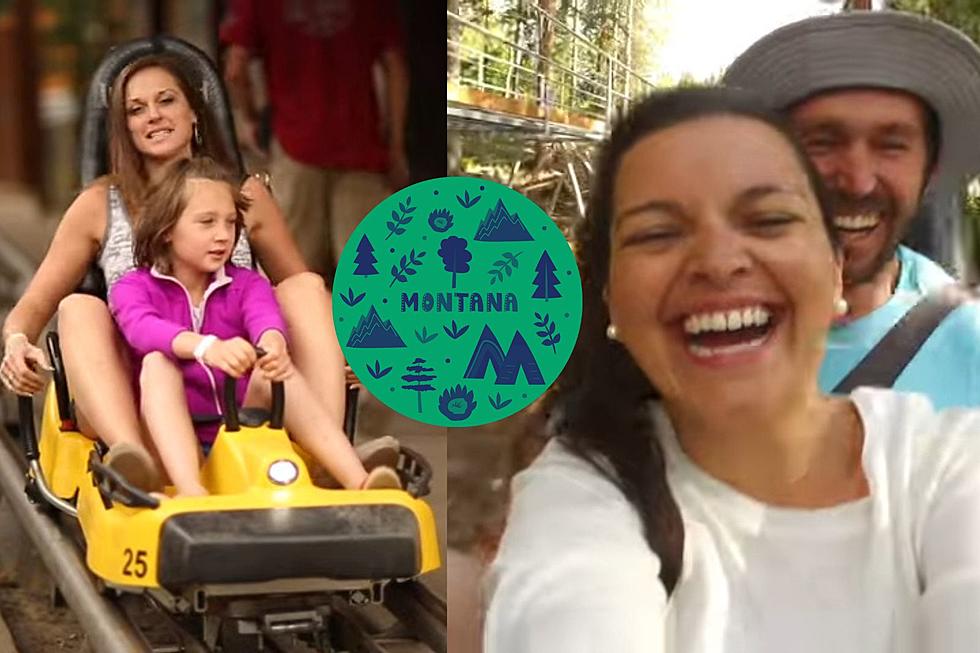 Family Fun in Lakeside Montana: The Flathead Lake Alpine Coaster
Youtube//Flathead Lake Alpine Coaster//Canva
Montana thrill seekers get ready, there's something new to try in the Flathead Valley.  The Flathead Lake Alpine Coaster, the only alpine coaster in Montana.
What Is An Alpine Coaster?
From Alpine Coasters:
An alpine coaster (also known as a mountain coaster) is a type of roller coaster found in mountainous areas such as ski resorts. Riders sit in a cart, similar to a bobsled, that is attached to a fixed track. Alpine coasters use the natural elevation of the area and gravity to transport riders down the mountain.
Alpine coasters feature a manual brake, so you can control the speed of your car and the thrill of your ride.
Where is The Flathead Lake Alpine Coaster?
US 93 South, Lakeside, Montana
When is The Flathead Lake Alpine Coaster Open?
Monday Through Saturday 10am to 8pm (Sometimes later)
Sunday 11am to 8pm
What Are the Height, Age and Weight Requirements?
You have to be at least 38 inches tall, 3 years old, and can not weigh more than 375 pounds in dry weather and 330 pounds in wet weather.
Can Two People Ride Together in One Sled?
If one person is, at least, 18 and the other is under 18 years old and the weight doesn't exceed the recommended weight for the ride.  See weight, height, and age restrictions above.
Does The Flathead Lake Alpine Coaster Close if it Rains or Snows?
Nope.  Wet or dry, you can take a ride on the coaster as they can be equipped with rain shields which will keep you dry.
Can I Ride The Flathead Lake Alpine Coaster if I'm Pregnant?
Sadly, no.  It's not recommended pregnant women ride the coaster.
Take A Peek At Montana's Only Alpine Roller Coaster
Flathead Lake Alpine Coaster, Lakeside, Montana
Top 25 Wooden Roller Coasters In the World
New York State has 2 wooden roller coasters that rank as 'Best In the World'. Here's the top 25!