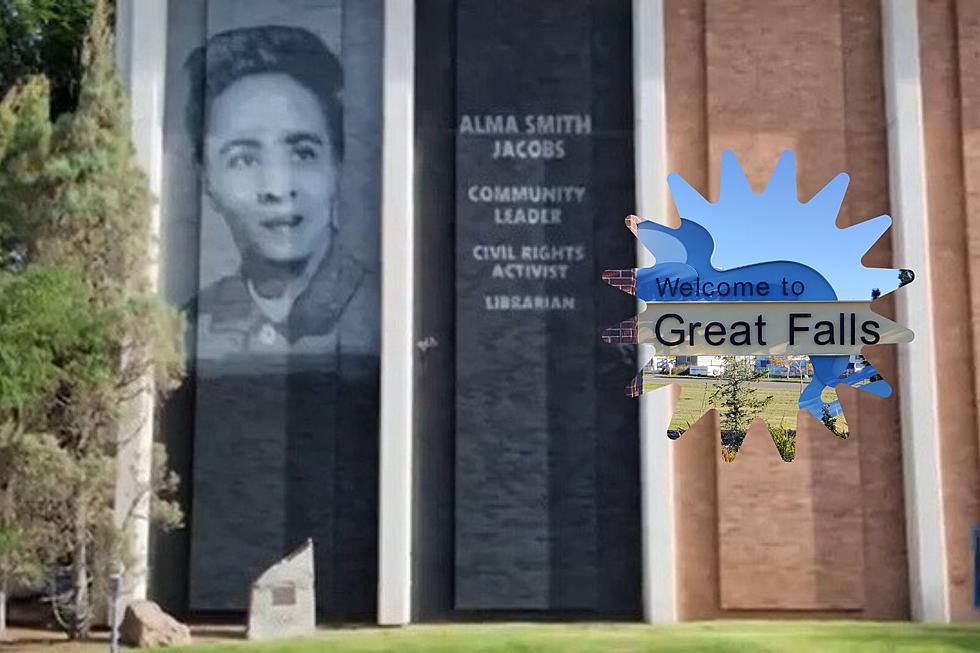 Introducing Alma Jacobs, The Librarian That Made Montana History
youtube//KRTV//Nick Northern
Great Falls can boast a few firsts in Montana History and a few Montana-famous people.
Little Known Great Falls Firsts
One of the most fascinating stories about a native Montanan doing great things is the story of Alma Smith Jacobs, Head Librarian at the Great Falls Public Library from 1954 to 1973, then becoming Montana's State Librarian from 1973 to 1981.
What's the big deal?
The big deal here is because she was a female AND African American.
Alma Jacobs Roots
From Wikipedia and Black Past, Alma was born in Lewistown in 1916, her family moved to Great Falls in 1923.  Her father, Martin Luther Smith, was a cook for the Great Northern Railroad and her mother, Emma Louise Riley Smith, was an amazing quilter who has work registered with the Montana Quilting Project.
After she graduated from Great Falls High School, Alma got a bachelor's in sociology from Talladega College in 1938 and a bachelor's in library science from Columbia University in 1942.
Alma served as Assistant Librarian at Talladega College for a number of years and returned to Great Falls in 1946 serving as a Catalog Librarian at the Great Falls Public Library.
In 1954 she was promoted to Heard Librarian/director and held that position until 1973 when she became Montana's State Librarian and moved to Helena.
Alma Jacobs Was Instrumental In The Great Falls Public Library We All Know
In all the writing of her, it's made clear that we wouldn't have the public library we have today without her tireless efforts.  The library was dedicated in 1967.
Alma Jacobs Plaza and the Mural
Alma died in 1997 in Bozeman.
In 2009, Great Falls proclaimed it was Alma Jacobs Week, and dedicated the Alma Jacobs Plaza, in front of the Great Falls Public Library, in her memory.  There is also the Alma Jacobs Foundation that tackles social and economic issues. You will find a stunning mural of Jacobs on our Great Falls Public Library.
Alma's Library Legacy
In addition to all of her accomplishments in Great Falls and Helena, it must be noted she was also the first African American President of the Montana Library Association, the Pacific Northwest Library Association and on the Executive Board of the American Library Association.
Alma's Civil Rights Legacy
Alma was also very active in civil rights organizations and civic groups such as the Montana Advisory Committee to the US Civil Rights Commission and Humanities in Montana.  She is also co-founder of the group.  Alma along with her sister, Lucille, advanced a catalog of resources on Montana's black history called The Negro in Montana: 1800-1945
Outstanding Casual Bars In Great Falls, Montana
Outstanding Casual Bars In Great Falls, Montana
Good Pub Feeds in Great Falls
Bars in town that have the best and most expedient lunches