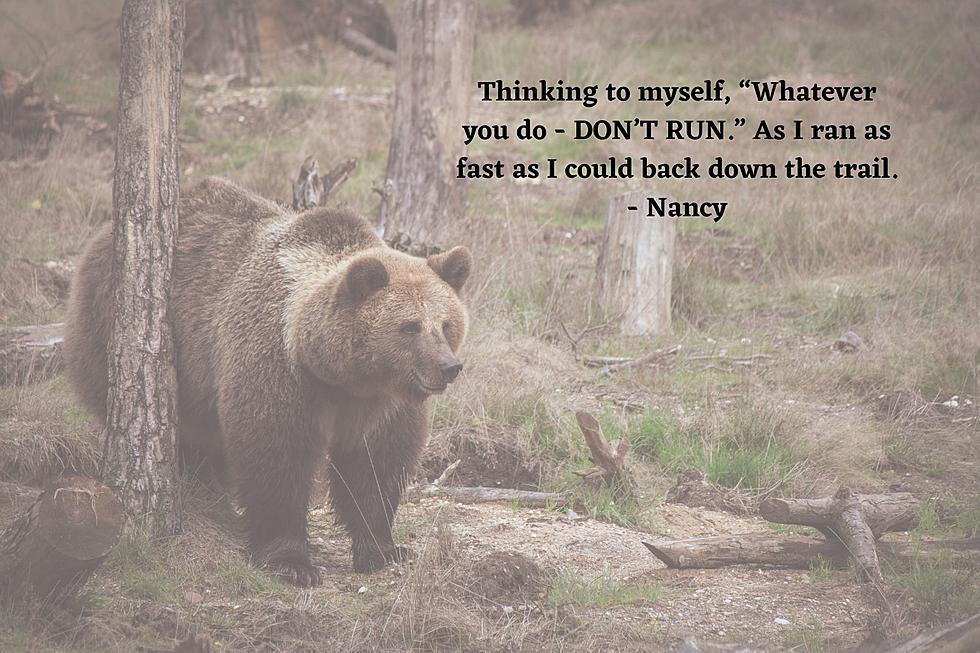 Bear in a Pickup and More Montana Bear Encounter Stories
Credit: Canva
We've been anticipating the release of "Cocaine Bear" the movie that opens today in theaters and stars Jesse Tyler Ferguson, an actor who was born in Missoula. In our fascination with this movie, we've even wondered, what would happen to other common Montana animals if this strange premise happened to them. But the reality is, as many Montanans know, that most animal encounter stories are uneventful (that is, unless the animal is provoked, see also Tourons in Montana). Also, the true part of the "inspired by true events" portion of "Cocaine Bear" was pretty unfortunate as the bear died of an overdose. 
I was curious about the kinds of bear encounters most Montanans have. Living here nearly all my life I have only seen a bear once and it definitely wouldn't qualify as an "encounter." On the other hand, I have a friend who nearly hit a black bear with his mountain bike.
We asked our listeners on our Facebook page for their wildest bear encounter stories, and I think these demonstrate a spectrum of experiences that might happen when encountering a bear in Montana.
I think I'd do the same thing.
There's a reason why people use the phrase "Mama bear"...
What do you think Florida would do about a bear with its head out the window if they don't even want to let dogs do it? 
Guess they run into more than just bikes.
When I asked this question, it was more out of curiosity than anything else, but then I was directed to this post on Facebook from the Missoula County, Montana - Government page. They need the public's input on how people interact with bears so that we can become a Bear Smart community, and reduce the risk of human-bear conflicts. Please take a few moments and complete their five-question survey. 
6 Ways To Make Sure You're 'Bear Aware' in Montana
The population of grizzly bears in Montana has grown in recent years. Here's are a few ways to practice being bear aware when you venture into Montana's wilderness.
10 Photos of Bears I Saw In the Wild
I was privileged to take a trip to Grand Teton National Park and Yellowstone National Park with guys that have been there before to look for bears. That experience paid huge dividends. I am nowhere close to being a professional photographer, but getting these bear shots was a huge thrill.