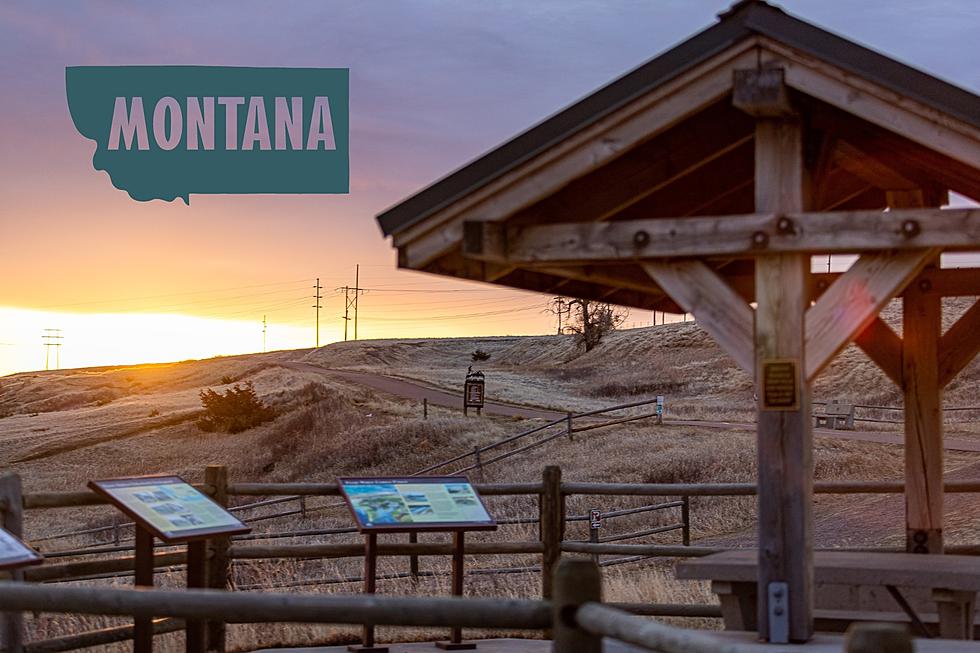 Rediscover The Rivers Edge Trail in Great Falls
Great Falls Montana Tourism / Canva
Whether you're a fan of biking, jogging, in-line skating, running, or simply taking a leisurely walk, the River's Edge Trail offers an ideal setting for your outdoor adventures.
Personally, taking a scooter along the trail is my favorite!
The trail connects various local parks and attractions on both sides of our picturesque and historically significant riverfront.
You'll also find amenities like benches, tables, picnic shelters, restrooms, informative panels, captivating sculptures, and refreshing drinking fountains.
For your convenience, 13 trailhead parking areas are peppered along the route.
Parks and Stops Along The Rivers Edge Trail
Warden Park
Oddfellows Park
Broadwater Bay
Electric City Water Park
Tourist Park
Elks Riverside Park
Riverside Railyard Skate Park
Pacific Steel & Recycling Dog Park
West Bank Park
Black Eagle Memorial Island
Giant Springs State Park
Crooked Falls Overlook
Lewis & Clark Interpretive Center
Great Falls Civic Center
Whittier Park
Margaret Park
Gibson Park.
Embrace the panoramic view of the city and the majestic surrounding mountains through the brand-new telescope adjacent to the Warden Park Gazebo.
Venture across a meticulously restored Milwaukee Railroad bridge and take a moment to explore the charms of Garden Home Park and the burgeoning developments on the west side of downtown.
The trail treats you to delightful encounters with various birds as you pass through West Bank Park, especially around the captivating Sacagawea Island.
Make sure not to miss the chance to cross the historic truss bridge at Black Eagle Memorial Island, where the resounding hum of turbines and the impressive sight of Black Eagle Falls await your arrival.
Much of the meticulously maintained paved urban trail is under the care of the City of Great Falls.
How The Trail Came To Be
The creation of the River's Edge Trail was a collaborative effort, made possible by a partnership between the City of Great Falls, Cascade County, Montana Fish, Wildlife & Parks, Montana Department of Transportation, Northwestern Energy, Recreational Trails, Inc. (a dedicated volunteer trail advocacy group), and the supportive local community.
ArtsFest MONTANA 2022 Murals
ArtsFest MONTANA 2022 Murals in Downtown Great Falls
Check Out This Outdoor Art Installation In Lincoln, Montana
Located in the north central mountains of Montana, the Sculpture In The Wild is an amazing way to spend a weekend in the outdoors and enjoying nature and art combined together.