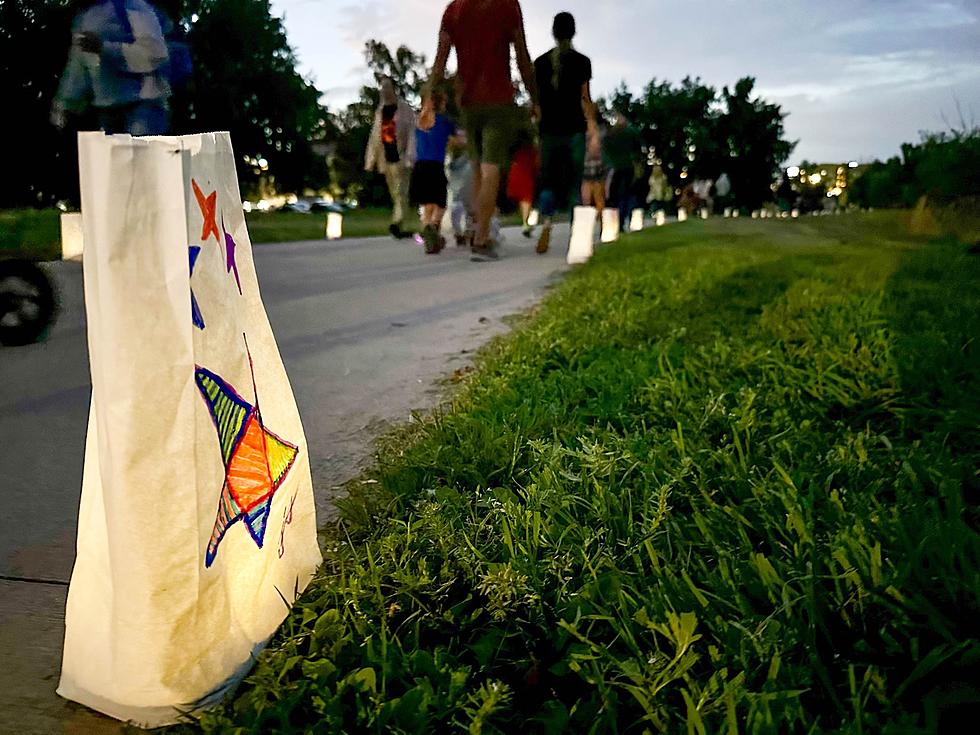 A Look At The 2023 Luminaria Walk in Great Falls Montana
Great Falls Montana Tourism / Shannon Newth
I was blown away by the number of people who showed up for this year's Luminaria walk along the River's Edge trail.
Literally, hundreds of families took to the River's Edge Trail on Friday for the 2023 Luminaria Walk.
The River's Edge Trails is an excellent asset to our community, and it was so cool to see folks come out and experience the trail during this year's walk.
Below is a gallery of a few of my favorite Luminaria along the trail. 
The History of the Luminaria Walk in Great Falls
In 1993, the inaugural Luminaria Walk commenced, marked by the illumination of 200 Luminarias along the pathway adjacent to the caboose. The River's Edge Trail initiated this event, and has since become an annual tradition. Presently, the core objective of the Luminaria Walk endures: to honor the exceptional trail we are fortunate to possess in the splendid locale of Great Falls, Montana.
More on the Rivers Edge Trail in Great Falls
Whether you're a fan of biking, jogging, in-line skating, running, or simply taking a leisurely walk, the River's Edge Trail offers an ideal setting for your outdoor adventures.
Personally, taking a scooter along the trail is my favorite!
The trail connects various local parks and attractions on both sides of our picturesque and historically significant riverfront.
For your convenience, 13 trailhead parking areas are peppered along the route.
Did your Luminara make the Gallery?
Luminaria Walk Great Falls 2023
Each year, the river's edge trail hosts a Luminaria Walk. Here are a few pictures from 2023