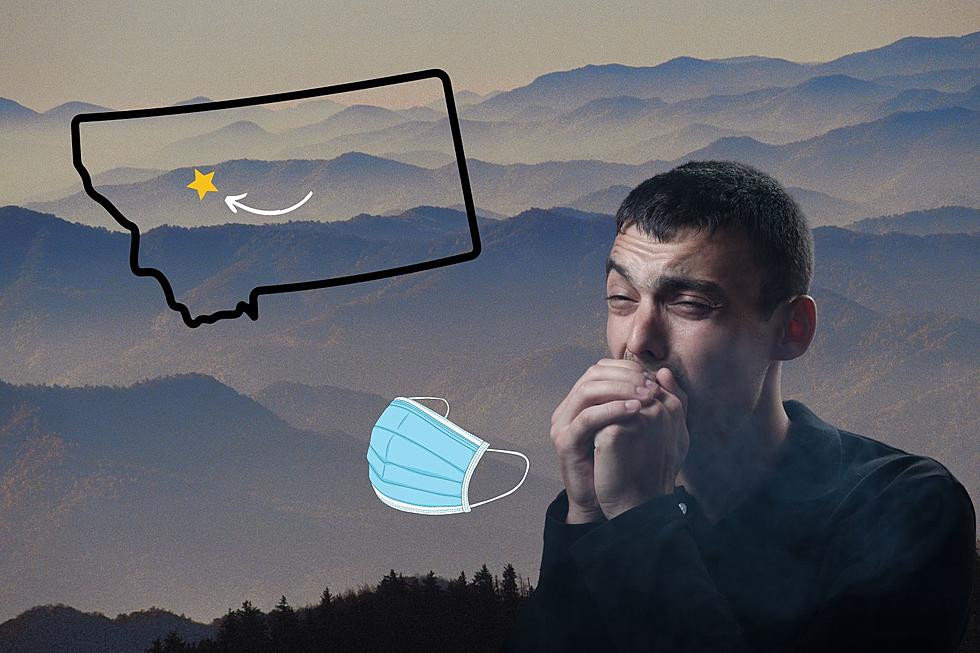 For Your Health: Watch The Air Quality in Great Falls.
Canva
In recent days the air quality hasn't been it's best.
Normally in Great Falls, the wind blows steady enough for the sky to stay relatively clear with the exception of certain times of the year.
READ MORE: Somethings Stinkin' Up Great Falls
Recently the wind and weather has brought smoke down from fires in Canada and Montana and It had the smell everyone knows. According to NIFC Maps of the Northwest region, it looks like fires have seated themselves all over the northern country.
What does that mean for us?
The AQI or The Air Quality Index indicated that our part of Montana at this point depending on where you go is moderate to unhealthy to certain groups. Looking at the map versus the graph can indicate what precautions are needed for the current situation.
MAP
GRAPH
Airnow.gov explains that higher the AQI value, the greater the level of air pollution and the greater the health concern is for the air we breath.
They further explain:
For each pollutant an AQI value of 100 generally corresponds to an ambient air concentration that equals the level of the short-term national ambient air quality standard for protection of public health. AQI values at or below 100 are generally thought of as satisfactory. When AQI values are above 100, air quality is unhealthy: at first for certain sensitive groups of people, then for everyone as AQI values get higher.
The air quality currently in our area is sitting around 148, which is fairly unhealthy, until fires are under control, one can take some precautions in the smoky air.
Drink plenty of water
Wear a face coverings and goggles
Stay indoors with the widows shut if needed
Wash face and hands
Fire season came a little early this year, hopefully it isn't a bad omen for things to come.
Stay safe and healthy out there.
Volunteer Fire Departments